Json Exporter
JDE is designed to provide a high-quality and reliable converter for exporting 3ds Max geometry and animations into the Json 3D Format, a concise and general-purpose runtime format which can be easily integrated into any D3D and OpenGL / WebGL game engines. It has support for standard and multi-subobject materials, multitextures, procedural textures, skin and physique modifiers, standard bones, biped and CAT animations, uv transform and much more.
If you find it helpful, please consider buy jde pro to support future development.
What's New
The interface is very similar to glTF exporter
Editable Spline and morph target are now supported!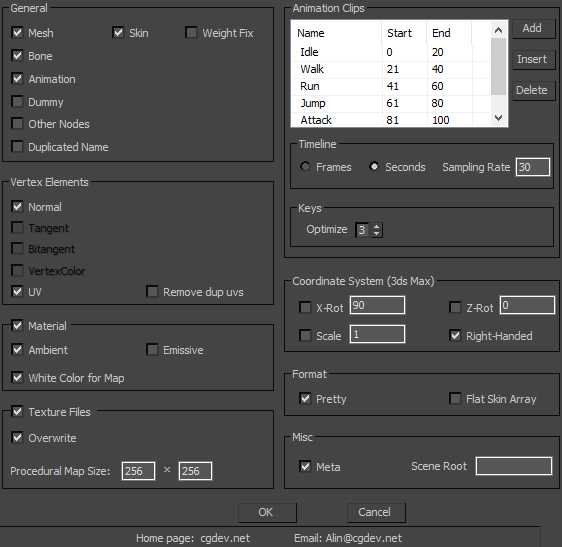 New Features
Spline, Skinning and None-Skinning Animation.